Every Wednesday ill blog about something I wish for. Something I cant buy right away or maybe ever, things that may be to expensive or to hard to get my hands on. And now presenting this weeks wish!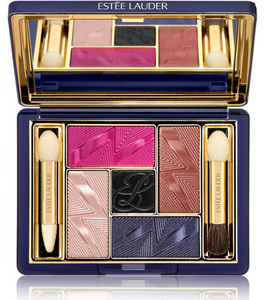 Estee Lauder Pure color Eyeshadow palette, Velvet Underground
For once a palette where I like all the colors! This is from the 2012 fall collection named Violet Underground, and I must say that this is indeed colors perfect for fall! The brown and blue is great base colors and the pale pink is perfect for the corners of the eye and the crease. The fuchsia invites to play around and not drown in browns just because it is getting colder, and the matte black; Who´s up for smokey eyes?
The 5-palettes usually retail for 45-50$
Fun fact of the day: Reinecance woman would make their own ultimate lip and cheek stain by mixing sandalwood, Cochineal and wax. The color would last a week, even with daily face wash.